Editor, Writer and Creator of MID City Beat
"I have lived in Merida, Yucatan for twelve years and love my life here. Merida is growing into a major metropolitan city before our eyes and every day there are new people, new businesses, and super cool places to check out. But aside from just knowing where to go and what to do, I have met incredibly talented people here with a great story to tell. That is why I have started this publication which is a website, Facebook, Instagram and YouTube telling you all about Yucatan. We give the reader and viewer an inside look into the places to check out in Merida, as well as share stories about the lives and successes of the movers and shakers in this town. This city is alive with cultural traditions, a culinary scene that wows world-renowned food critics, bohemian places to chill and high-end classy clubs to sip on a martini mixed by a professional mixologist. Every day and night of the week you can find something interesting to do. With this website/blog, we can give insight to foreigners and Mexicans alike on things worth doing here in this ciudad blanca!"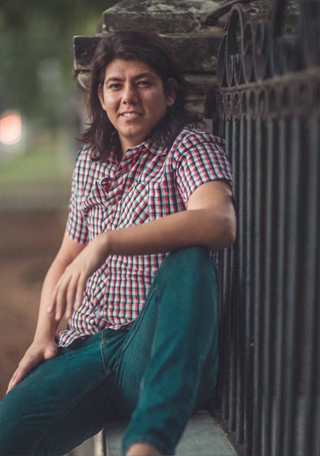 Tin Castro
Photography / Videography
Originally from Mexico City, lived in the US for several years and is now a resident in Merida. He is the one who works his magic happen in many of our videos. He does the filming and video editing. He is also a talented photographer and some of his photos are used for the site as well.
Harriet Sleath
Writer / Photographer
From England and is a writer and a photographer. She has a wicked eye for photography and a love for exploring some of the hole-in-the-wall culinary delights of the city.
Teresa Siquiera
Digital Media/ Content Writer
Originally from Mexico City, Tere has been living in Merida for the last 3 years. The Mexican-Brazilian lived in the U.S. is passionate about writing and comedy. She loves to develop content about culture, nightlife, and the hot spots around the city. She explores her love for Digital Media while creating  content for MID City Beat
Originally from the mid-west, USA, Nik has made Merida home for more than 5 years. She brings a passion for urban gardening, sustainability, and vegan food. Cooking by day and writing by night, Nik loves to eat local food, beer, and ice cream. She explores nature in and around the city to bring unique perspectives to the readers of MID City Beat.
Addy García
Visual Content / Photography
From Campeche, Mexico and developing professionally as web designer and freelance photographer. Also, being very active on digital social media has allowed her to identify strategies and opportunities for MID City Beat in content creation, from photography, design, video editing, and motion graphics.