Filmmaker from California Makes a Quarantine Film in Chelem, Yucatan
Vanessa Coleman is a local artist, gallerist & filmmaker from Oakland, California. After initial exhibitions of her work around the Bay Area and Brooklyn in 2005 then living at art cooperatives with prestigious artists in Oakland, She established Fort Gallery in San Francisco in 2007. This was more than an art gallery. It was a hub for film screenings by local artists as well as cult classics like the cramped and cozy screening of The Holy Mountain. It was where you could see a local band in an intimate space that would be headlining the Bowery in New York the following month. Fort was a haven for creatives through fundraisers & benefits(Gulabi Gang 2008), live music throughout the week, and art exhibitions that leave you with magical whimsy like Eliza Fernand's solo show Billow / Ripple-a wonderland of bright textiles and funky sculpture:
Then, Vanessa met her husband while swimming in the Caribbean Sea in Belize. After spending some time on the island, she returned to the states to pack her things- leaving behind her Noe Valley gallery to start a new life. When they moved from Belize to the Yucatán, Vanessa met Aleksandra Mallet-an artist and gallerist from Helsinki, Finland. The connection was immediate, and they prepared to open a new gallery in Merida called Loba Gallery-an intersectional feminist art space for multimedia work by emerging artists. A group exhibit of local works was set to be the inaugural opening in April when quarantine suddenly shut down all nonessential business in Merida.
Aleksandra returned to Helsinki that April and they just completed Loba's successful Pop-Up show in Tallinn, Estonia called LIMITLESS. The next Pop-Up is in Athens this Summer. Then on to Chicago and then perhaps back to Merida, if the city has opened back up for business.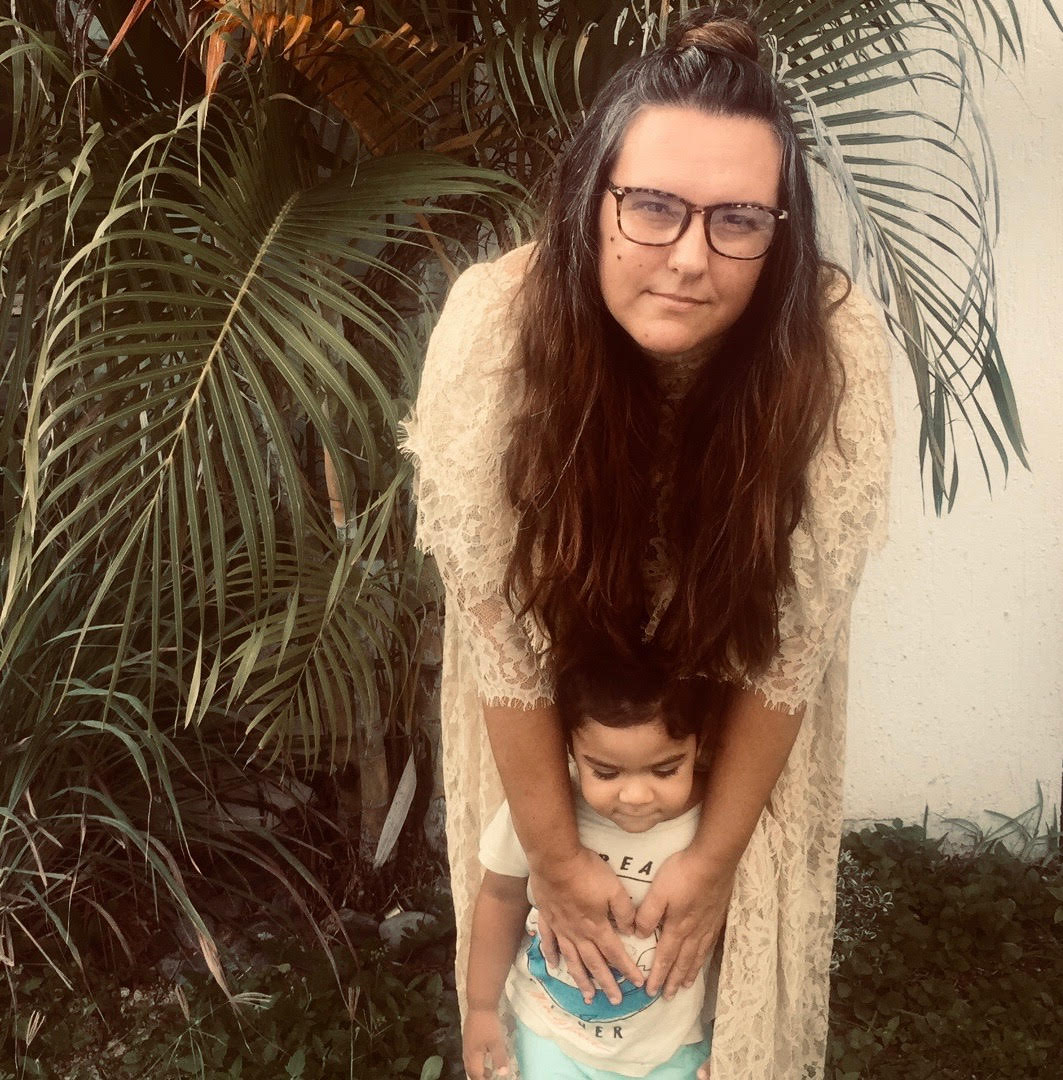 The film begins and ends with water, waves crashing and faint Flamenco. You've immediately entered this world. There are bubbles and outbursts of fascination as the narrator watches her son discover the world. Then, just as quickly the mood shifts from sweet beachscapes to a conflict felt through the narrator. Heavy breath. Coping through music and healing of the feeling only the vast ocean brings. The Flamenco music carries you scene to scene, holding your hand while you get an intimate glimpse into this family's experience.
Flamenco guitarist Robert van Sluis has written the score, which just won an award for Best Original Music through the Indie Shorts Film Festival, one of 17 laurels the film has already picked up since August. 
Vanessa looks forward to cruising the film festival circuit across Europe this Summer with her family, networking her way through the film industry in preparation for production of her first feature. In the meantime, she's started Every Leaf Productions-with services including shooting and editing music videos, business promotion and marketing ads as well as quarantine micro weddings. There may be the release of another short film as well in the near future. We'll see where the film takes her and the inspiration that will follow.
To follow the journey of Outlying Zephyr on Instagram or get in contact with Vanessa Coleman:
https://instagram.com/outlyingzephyr?igshid=jpyv7kociy4i
Article written by Vanessa Coleman