When we talk about sustainability, our first thoughts are about the environmental impact and how we might help in our everyday lives. Wired and Reclaimed is an exhibition that takes sustainability to an artistic level. 
Soho Galleries is one of the most recognized galleries in the city opening its doors over 12 years ago in the Centro of Mérida; it represents both national and international artists from Cuba, Italy, France, the United States, Israel, Canada and Mexico.
On this occasion, it presents four talented artists: Otón Rivera (Durango), Víctor Dávalos (Mexico City), Luca De Pravato (Italy) and Sandra Dooley (Cuba), who give life and artistic creation to discarded elements.    
Oton creates mesmerizing sculptures with a social message made out of wire that is typically used for other purposes.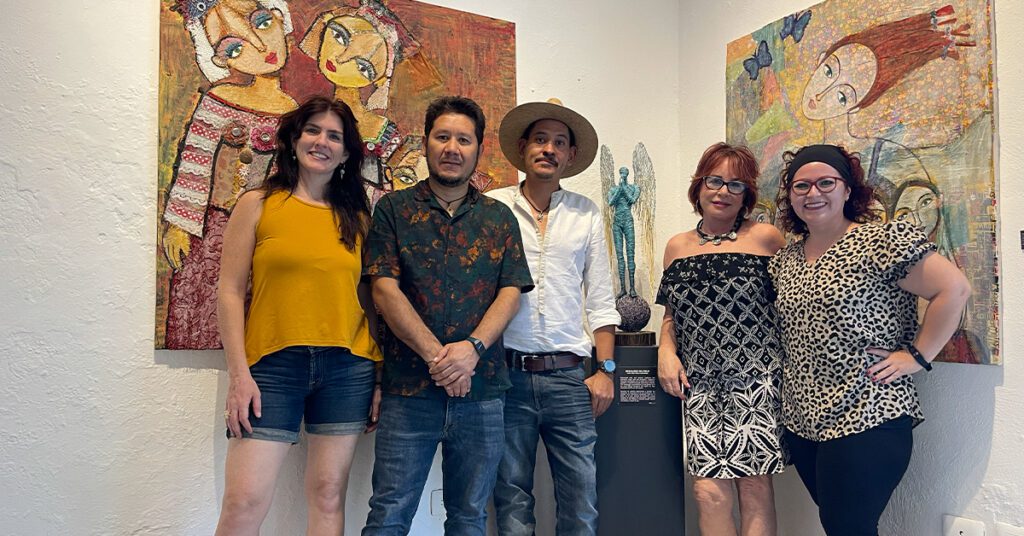 Victor, from early childhood, was fascinated by what others discard and called useless.  He would comb through junk yards in Mexico City in search of treasures that he can rescued and sculpt into significant pieces.   
Luca combs the beaches and backspaces of hotels finding towels and remnants of string and rope to create hangings.  Each work has an amusing history and Luca gleefully tells you the story behind each his works 
Sandra's whimsical paintings are created with bits of fabrics that she rescues from tattered clothing in her native country of Cuba.  Her works are depictions of women, children and animals in their everyday life.  
All 4 artists give a whole new meaning to sustainable art. Each piece is made from mountains of discarded plastic, paper, caps, tins, clothes, electronics and anything else you would find in the piles of unwanted items our modern society creates. 
Artists Victor and Oton will be present at the exhibition exhibiting the materials that went into each piece and demonstrating their creative process.  
Opening Exhibition – Saturday February 4, 2023
 

7:30 PM

Address: Calle 60 x 41 y43 Centro